You can now join the 60 Day Lazy Girl Health and Fitness Boot Camp for free! Get step by step instructions to help you go from lazy and unmotivated to dedicated by forming better habits. This is not an opportunity you want to miss! Join the Health and Fitness Boot Camp here. 
After trying to lose weight over and over only to fail AGAIN, I got to the point where I felt trying was pointless. It never worked for me before, so why would it now?
I felt defeated and hopeless.
And I wasted a lot of money in the process! Supplements, workout DVS, fitness programs, healthy food, and workout equipment can get expensive fast!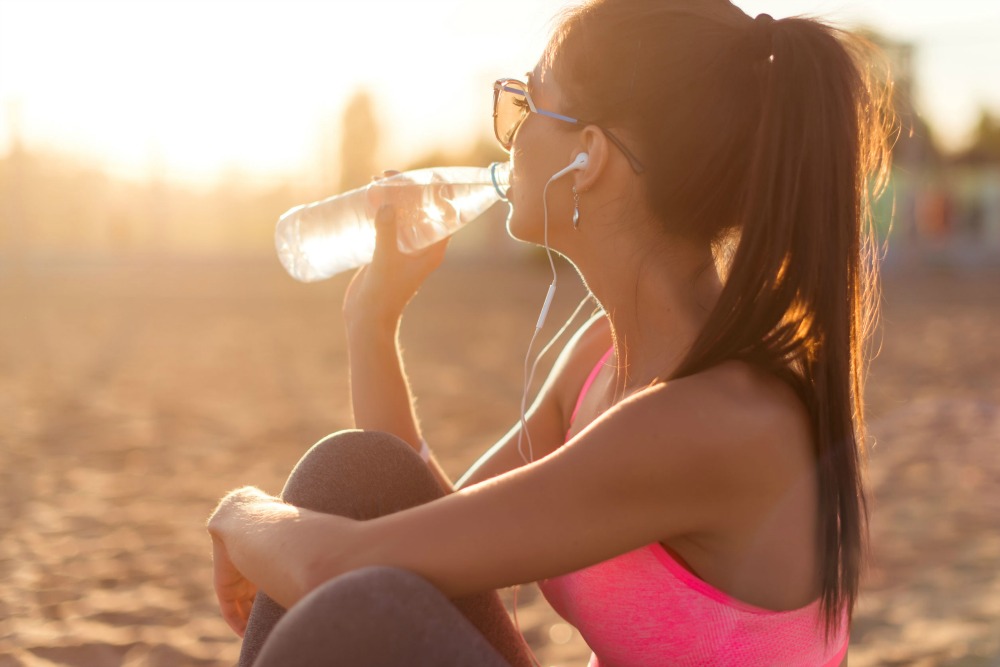 But finally, I got to the point where I knew that I had to be missing something. Why did some people lose weight and most continued on the same path as me? Quite simply, it's a person's mindset that sets them apart. Ugh!!! How could I change that???

The problem with people that continue on that same path is that they take on too much all at once. They decide okay…from here on out I'm going to workout every day, eat no junk food, limit my carbs, eat 50 grams of protein every day, prep my meals, drink 64 oz. of water, etc. You know what I'm talking about.
Oh, how tiring that is! Mentally, it exhausts me even thinking about having to abide by all those rules!
So the key is to make small changes that don't overwhelm you. Then you will naturally form better habits. You will start seeing results and then you will be able to take on more. And before you know it, you will be able to take on any challenge out there and actually stick with it! You know…instead of giving up again. 
These 8 lazy girl weight loss secrets you are missing out on are what got me out of my mess. If you need extensive help, the best resource I can give you is the free step-by-step class called "60 Day Lazy Girl Health and Fitness Boot Camp" that walks you in-depth through each of the following steps and when to take them on.
1.Change your drinking habits
The average American drinks 400 calories a day. That's a ton of empty calories that are making us fat! Think of it like this next time you reach for a sugar-filled drink. If you drink water instead (which has zero calories btw) you can feel better about eating some sweets later! You can also add some fruit to your water to add some flavor.
2.Get moving
Do some form of physical activity for just 10 minutes a day when you are first starting out. Just 10 minutes a day might not seem like it will benefit you, but plenty of people have lost weight that way.
And the best benefit of just working out for 10 minutes a day is to help you form better habits without being too much, causing you to give up.
3.Adding variety to your diet
For our bodies to function properly, we need to consume a healthy variety of nutrients. Here's a little example of what having too little of each can do to your overall health:
Low carb intake = Lower energy levels, lower metabolism, can actually cause you to gain weight
Low protein intake = Weakened immune system, can cause you to look flabby since there is very little muscle tone, a variety of illnesses, and even life-threatening conditions.
Low fat intake = Increased hunger which leads to weight gain, dry and dull skin, speeds up the process of aging. What goes on inside your body shows on the outside.
Don't get too wrapped up in the numbers. It's not an exact science, but if you've tried a million different things in the past and nothing has worked to help you see results then this is most likely why. Your body is not getting enough of a certain nutrient (or multiple nutrients) and it can't function properly.
4.Portion control
You don't have to deprive yourself, but you do need to limit foods with empty calories and be mindful of what you are putting into your body.
You can eat and drink only healthy foods and continue to gain weight or not lose a pound if you are consuming excessive amounts. To put it in the simplest way, take a look at the examples below.
Woman A – Is 50 pounds overweight, eats only healthy foods, and works out regularly. But she doesn't even think about portion control. She doesn't understand why she is continuing to gain weight despite giving up all her favorite unhealthy foods.
Woman B- Is 50 pounds overweight, decreases her portions but keeps eating unhealthy food, and doesn't work out. She starts losing weight slowly. But once she loses the 50 pounds, her body looks flabby since she neglected to build muscle tone. She develops health problems from the unhealthy foods she's been putting into her body and lack of physical activity.
Woman C – Is 50 pounds overweight, eats a healthy ratio of macronutrients and her favorite "junk" foods, and works out. She starts losing weight at a healthy rate. Once she loses the 50 pounds, her body is toned and she feels good about the way her body looks and feels. She has more energy than ever before because she has improved her overall health and fitness.
5.Establish health and fitness goals
What are you trying to achieve? Having goals and a plan is more valuable than most people think. The process of setting goals and writing them out helps trigger positive behavior. So instead of just winging it and eventually falling off track, you need to establish some goals.
Write out your overall goal and break that down to help you come up with a plan to get you there.
6.Push your body as it gets stronger
After you have been working out for 10 minutes a day for a month or so, you will have turned working out into a habit.
Your body will still be getting benefits from the activity you've been doing, but at this point, you won't be getting as many benefits as you were when you first started exercising. As our bodies grow stronger and our endurance increases, we must challenge ourselves to keep improving.
Just working out for an extra 5 or 10 minutes would be enough. You could also simply increase the intensity and work out harder.
7.Plan/prep your meals
Most people think planning meals takes too much work. Although in reality, it's one of the smartest decisions you can make for your health and fitness and for your budget. After you do a little planning up front, you will have so much extra time to do fun stuff!
Creating a meal plan will help you to not stray too far away from the healthy lifestyle diet that you are trying to create for yourself.
8.Create a workout plan
Creating a workout plan will help you stick to what you are trying to achieve. One of the first things personal trainers do with their clients is come up with a personal routine that suits their client's needs. Everyone is different so there is no one size fits all plan.
It's best to come up with a plan for the month since you will need to increase your weight amount and reps (depending on the workouts you want to do).

You may also enjoy…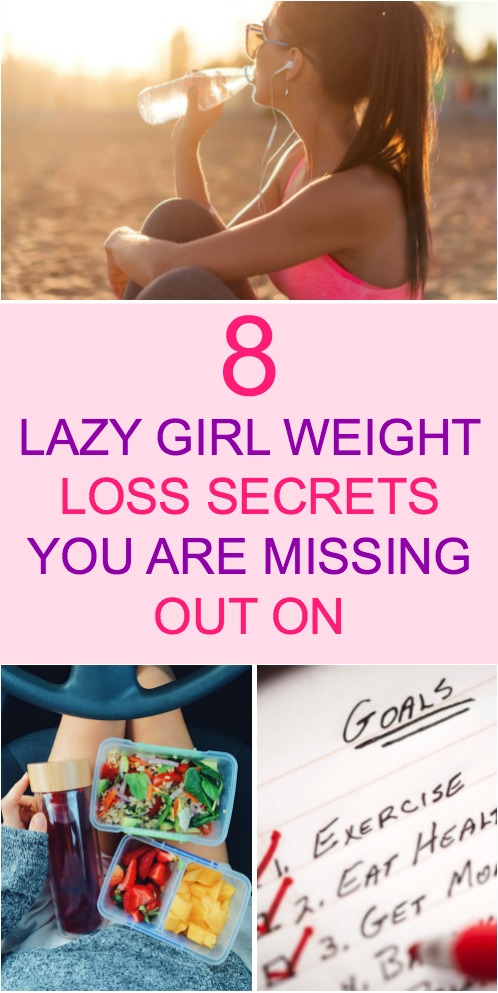 Love this article? Share it with your friends on Facebook.
This post may contain affiliate links. Products ordered through this link may result in a commission, which helps to keep the content on this site free.  The opinions expressed in this post are my own.  Any health advice that may be in this post has not been evaluated by the FDA. The products and methods recommended are not intended to diagnose, treat, cure or prevent any illness or disease, nor is it intended to replace proper medical help. Read my full disclosure policy here.