Being a girl and wearing a bra go hand in hand. So unless one day you just decide to go braless, you will be wearing a bra for the rest of your life. Why not learn some great ways to make your life easier in the process?
From making your bra more comfortable to making your boobies look better in it, these 7 amazing bra hacks are sure to help improve your life and make you looking even more stylish!
1.Lower your bra straps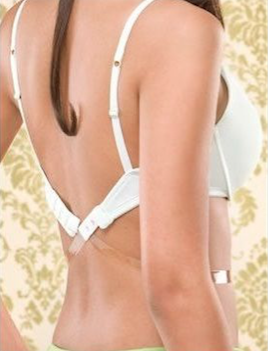 Wearing a dress or shirt with a low back and having your back strap showing is a bit tacky. This simple trick to hiding that is simple and looks much classier.
Source: All Day Chic
Related article: 15 Amazing Beauty Hacks For Your Major Problem Areas
2.Use a paper clip to hide your straps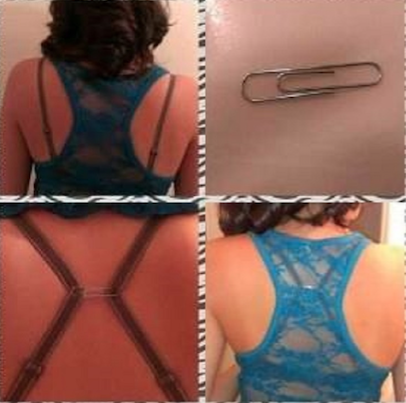 I know we have all run into this issue! This is a such a great idea, but if you aren't really a DIY kind of gal you can also buy a bra clip and achieve the same results.
3.Sew your bra into the dress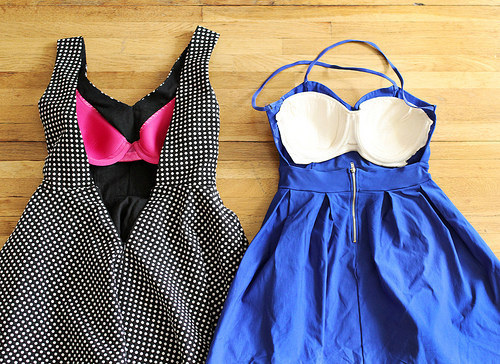 I had never thought of this one before but this is a great trick! Check out the link below to find out the exact instructions on how to do this.
Source: Skunkboy Blog 
4.Use a bra ball in the washer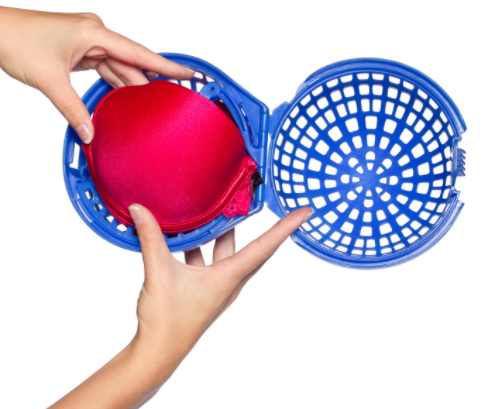 Bras easily lose their shape when they are washed with your other clothes but hand washing can sometimes be a pain. Using a bra ball is an amazing solution to this common problem. Also, it's recommended that you never dry your bra in the dryer but let it air dry instead. This helps to extend the life of your bra.
Related article: 11 Lazy Girl Hacks That Will Help You Lose Weight Fast
5.Wrap the straps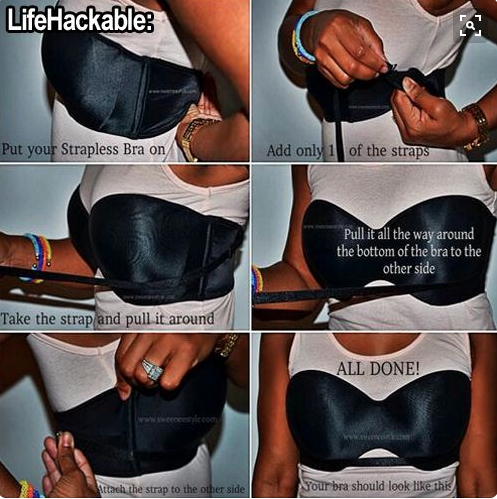 I hate strapless bras because they are never tight enough (small boobie problems?) and they always fall down! This is my favorite hack on this list!
6.Prevent straps from digging in your shoulders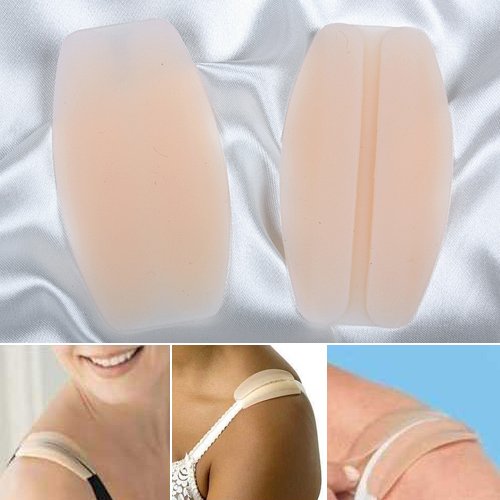 There are many things that can cause your bra straps to dig into your shoulders. I personally like to tighten my straps to give my boobs a lift sometimes (don't judge?). These silicone bra shoulder cushions are perfect for fixing that problem! And you can get them for as little as $2 a set on Amazon.
7. Repair your underwire with moleskin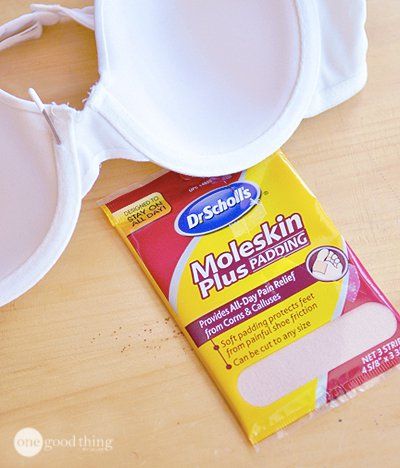 I wish I would have known this trick years ago! Who knows how many bras I've thrown out because the wire popped out. And please don't tell me I'm the only one that rigged theirs up and would just deal with it poking you every once in a while. Hey! Sometimes you just can't let certain bras go!
Source: One Good Thing
You may also enjoy…
Do you know of any other bra hacks? Let us know in the comments below!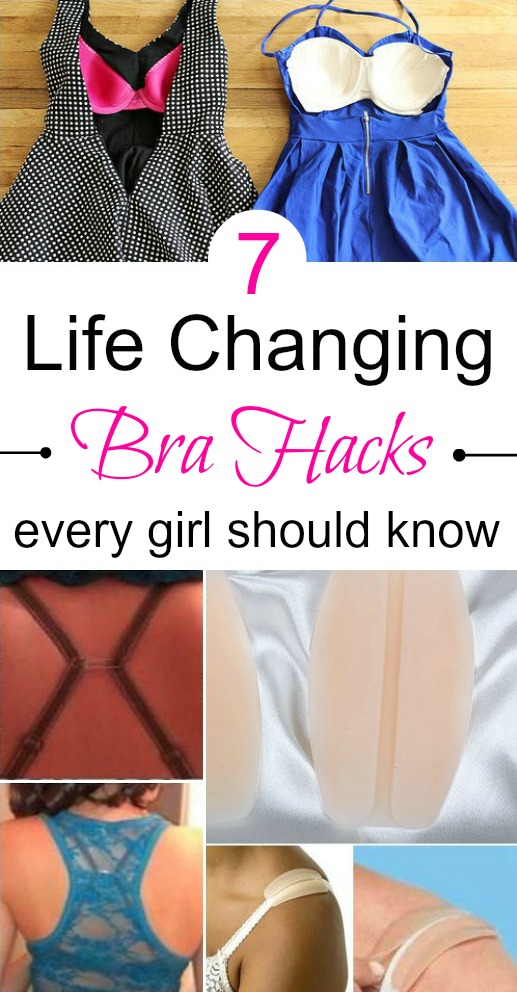 Love this article? Share it with your friends on Facebook.
This post may contain affiliate links. Products ordered through this link may result in a commission, which helps to keep the content on this site free.  The opinions expressed in this post are my own.  Any health advice that may be in this post has not been evaluated by the FDA. The products and methods recommended are not intended to diagnose, treat, cure or prevent any illness or disease, nor is it intended to replace proper medical help. Read my full disclosure policy here.
Free 60 Day Lazy Girl Health and Fitness Bootcamp
Want to discover my secret to going from lazy to dedicated and how you can do it too? Sign up now to take the challenge!