All of these hairstyles look completely amazing and are fairly easy to recreate. It's so hard to pick a favorite among these hair tutorials but if I had to choose, I would have to say the Bohemian Side Braid. It just looks so pretty!
These looks are great for any occasion whether you just want quick and casual or simple yet elegant. You are sure to turn heads no matter which one you choose. And why stick with just one. Try them all!
1.Fuller + Longer Ponytail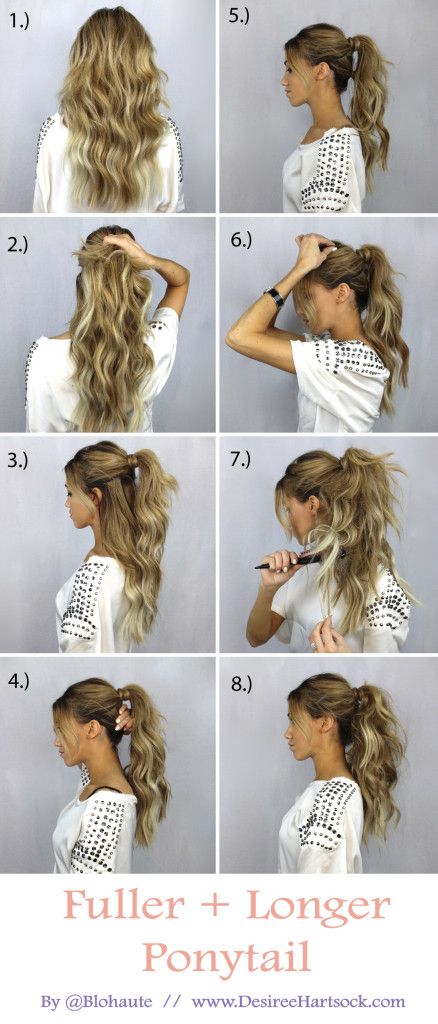 My ponytail always falls down, has a big bulge underneath for everyone to see, and just looks lifeless. This ponytail is the perfect fix for all of the problems people have when trying to get their hair out of their face while still looking cute.
Source: desireehartsock
2. Braided Messy Sock Bun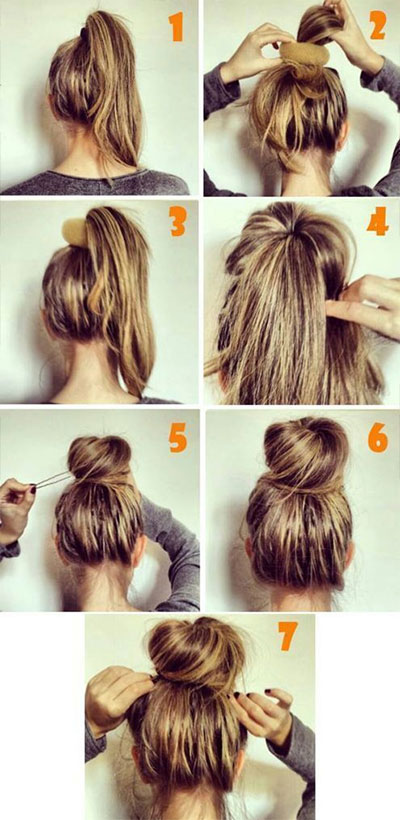 Messy buns are perfect for lazy days…sometimes. Is it just me or is it nearly impossible to make a messy bun that doesn't just look terrible no matter how hard you try most day? Sock buns are the perfect combination and this one is the best one I've come across.
Source: weheartit
3. Twisted Crown

This hairstyle is just lovely and would look perfect no matter where you're going or how you decide to dress. I really like how it just looks so relaxed.
Source: twistmepretty
4. Dutch Sister Braid

No one likes to work out with their hair down but a ponytail can get kind of boring sometimes. This is the perfect hairstyle for looking hot at the gym. And pretty much anywhere else.
Source: makeupwearables
5. Bohemian Side Braid

My favorite! Braids are just awesome… when done correctly of course. This is so simple and great for date night!
Source: thewonderforest
6. Tuxedo Braid Bun

This is the most complicated hairstyle on this list. Upside down braids can seem a bit intimidating but it's not as hard as it looks. And it is absolutely adorable!
Source: makeupwearables
7. The Half Crown Braid

Now this might just be the easiest hairstyle on this list (which is always a great thing) but still looks very chic. Just don't forget to tease your crown first!
Source: weheartit
8. No-Heat Waves

There are many different ways to get no heat waves but this one is pretty unique. And heat is so terrible for our hair! Fried ends do not look good.
Source: kouturekiss
9. The Top Half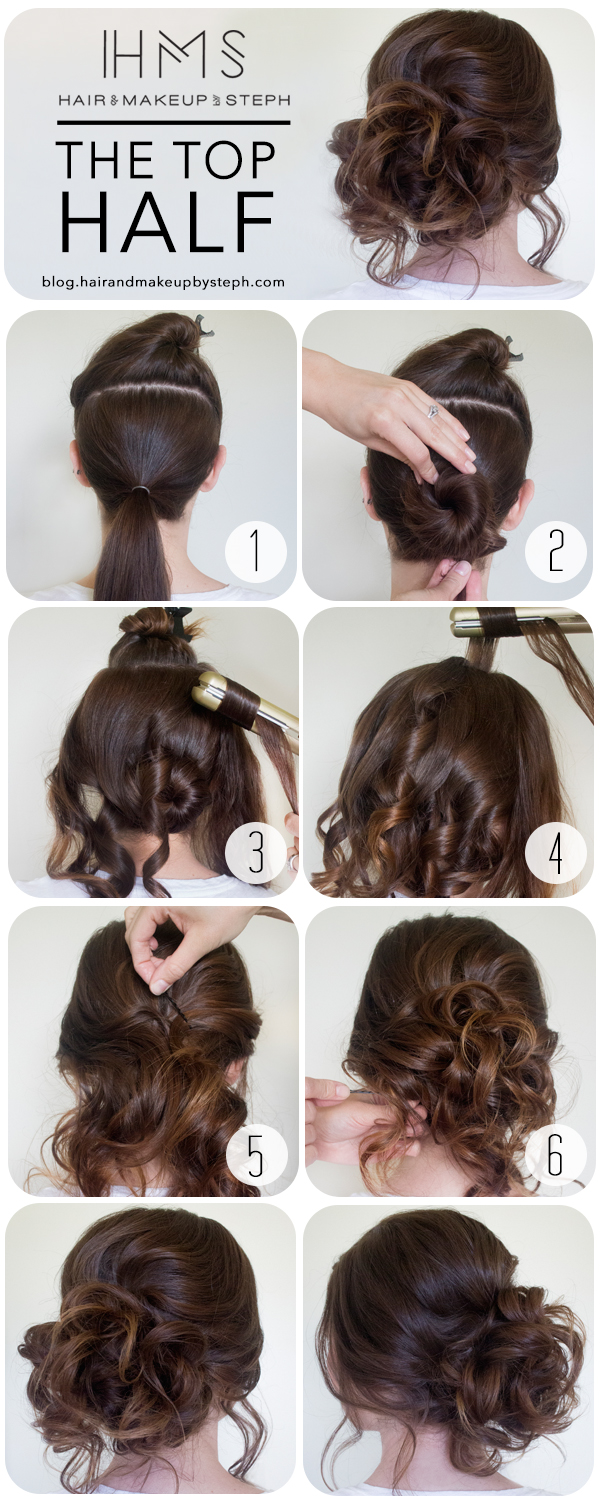 This hairstyle would be great for attending a more formal event. So fancy looking yet wouldn't take too much time to create.
Source: hairandmakeupbysteph
10. The Side Sweep

Ever watched Age of Adeline? I really loved her hair when it was swept to the side like this but had no idea how it would even work out. Such a classy look.
Source: bloglovin
You may also enjoy…
Which hair tutorial is your favorite? Let me know in the comments below!
Love this article? Share it with your friends on Facebook.
This post may contain affiliate links. Products ordered through this link may result in a commission, which helps to keep the content on this site free.  The opinions expressed in this post are my own.  Any health advice that may be in this post has not been evaluated by the FDA. The products and methods recommended are not intended to diagnose, treat, cure or prevent any illness or disease, nor is it intended to replace proper medical help. Read my full disclosure policy here.
Free 60 Day Lazy Girl Health and Fitness Bootcamp
Want to discover my secret to going from lazy to dedicated and how you can do it too? Sign up now to take the challenge!