This is a sponsored post written by me on behalf of DaytonaBeach.com for IZEA. All opinions are 100% mine.
I don't know about you but I'm tired of this cold weather and it's only going to get worse! I just moved from Florida back to Missouri in November and I am already ready for some Warm Holiday Fun! I mean who doesn't want to escape the cool weather for a while? I've visited many beautiful places in Florida over the past few years but my next destination is Daytona Beach. There are so many unique things to do there!
From exciting to relaxing, Daytona Beach has so many great things to do for everyone. Couples, families, and singles have plenty of options to choose from to get a well-needed break from the daily grind. I know we all need that from time to time!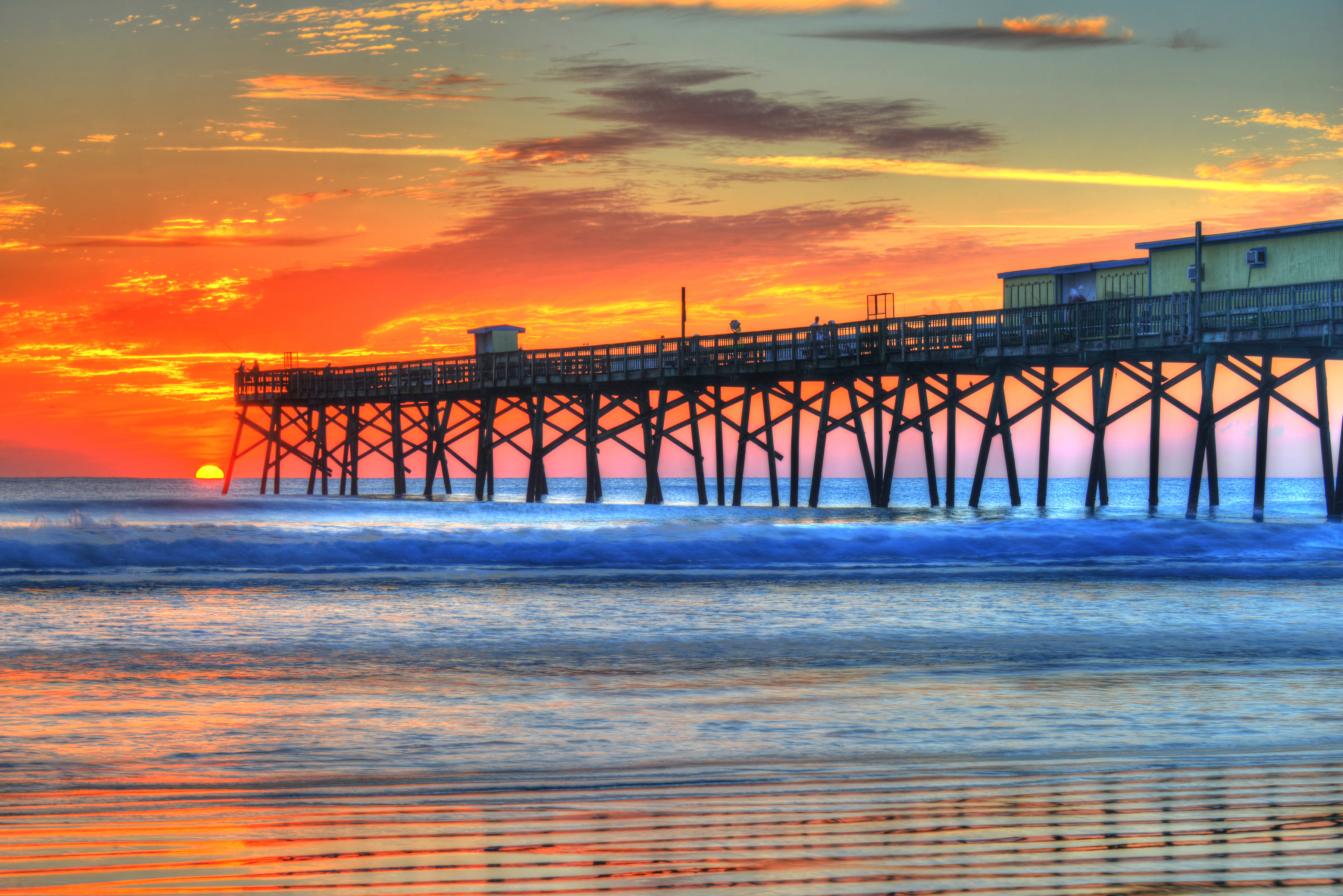 1.Richard Petty Driving Experience
Watching professional drivers race around the track would be awesome but actually driving a racecar yourself would be even better! Not many people can say that they got to drive a racecar. This would be so fun for all of my fellow thrill seekers out there. Don't feel comfortable driving? You can also choose the Ride-along experience and have a professional drive you around the 2.5-mile speedway.
2.Cinematique Theatre
Looking for something romantic to do with your special someone? There is a really awesome theatre in Daytona Beach that offers a large variety of events. You can watch movies, poetry slams, and comedy shows while you enjoy a delicious meal. Just check the schedule on their website to see what is going on.
3.Take surfing lessons
Bringing your kiddos along? Take them to do something they will never forget and be excited to tell their friends back home about. At Pure Life Surf School you can take surf lessons, join a surf camp, or take stand up paddleboard lessons. All of the instructors are CPR/First Aid certified so you can feel safe taking your family out on the water.
4.Relax at an ocean front resort and spa
Deciding to travel alone? Many people have trouble finding things to do when they are by themselves, which is completely understandable. I personally can't think of anything better to do alone than to do something that's more on the relaxing side. There are many resorts in Daytona Beach, but only four are oceanfront. There's just something rejuvenating about being about to walk right out your door and have the ocean right in front of you.
5.Visit the Daytona boardwalk
If you're going to Daytona Beach, you won't want to leave with out visiting the boardwalk. The long walkway is lined with hotels, restaurants, arcades and amusement rides, shops, and so much more. There is so many activities that everyone can enjoy and it's certainly not unusual to see street performers putting on a show.
6.Downtown Holiday Dazzle
Feeling the Holiday spirit? Visit the Riverfront Shops of Daytona Beach daily until January 15th to experience the magic of Christmas! There are so many great things going on and plenty of festive decorations to admire. From seeing Santa and Mrs. Clause walking down the street to viewing beautiful hand-crafted nativity scenes in storefronts, you and your family are sure to have a wonderful time.
Don't forget to take lots of pictures! I love looking at old photos and reminiscing on good times that have long passed. And don't break the bank. Stick to a budget. You can start by checking out Daytona Beach's Weekday Getaway Deals to find the best price on hotels!
Who are you bringing with you on your Fall Beach Escape? Let me know in the comments below!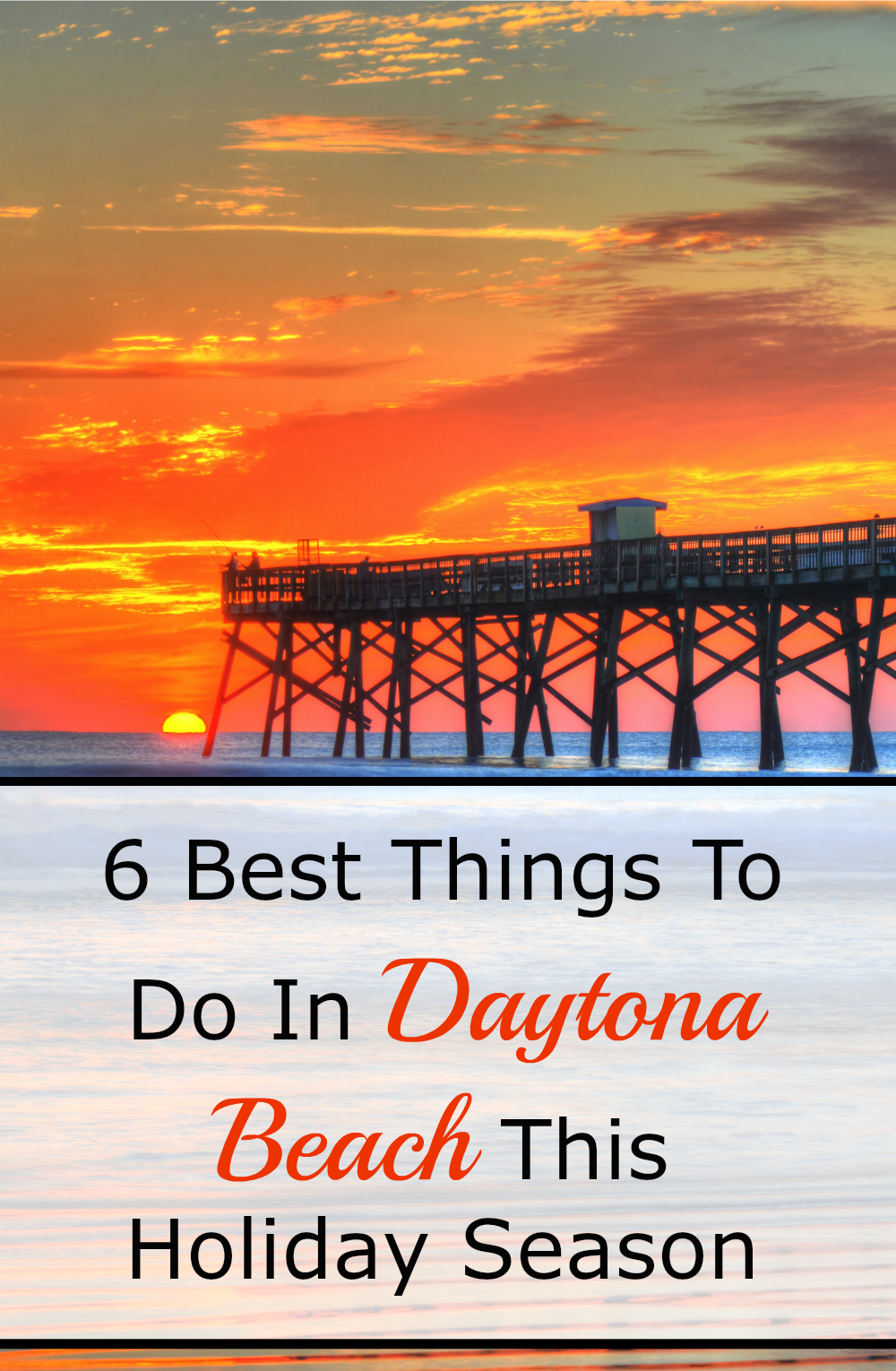 Free 60 Day Lazy Girl Health and Fitness Bootcamp
Want to discover my secret to going from lazy to dedicated and how you can do it too? Sign up now to take the challenge!