What's wrong with meeting a guy at the bar? Just ask yourself this, how has dating party boys worked out for you so far? I get it. I used to be a party girl and dated lots of guys that I see now were never going to be more than temporary. They weren't ready to be a real man and I wasn't ready to be a real woman.
I'm not here to argue with anyone. We all have our own opinions. You might be thinking, "yes, you can find a good man in a bar or I'm a good woman who goes to the bar." I'll give you this. There's like a 1% chance that you will find a good man (or woman for that matter) in a bar. Maybe (hopefully) you're part of the 1%. I don't know about you, but I'd rather not take my chances and waste my precious time on the 99% of men that hang out at bars. There are some much better places to meet a real man.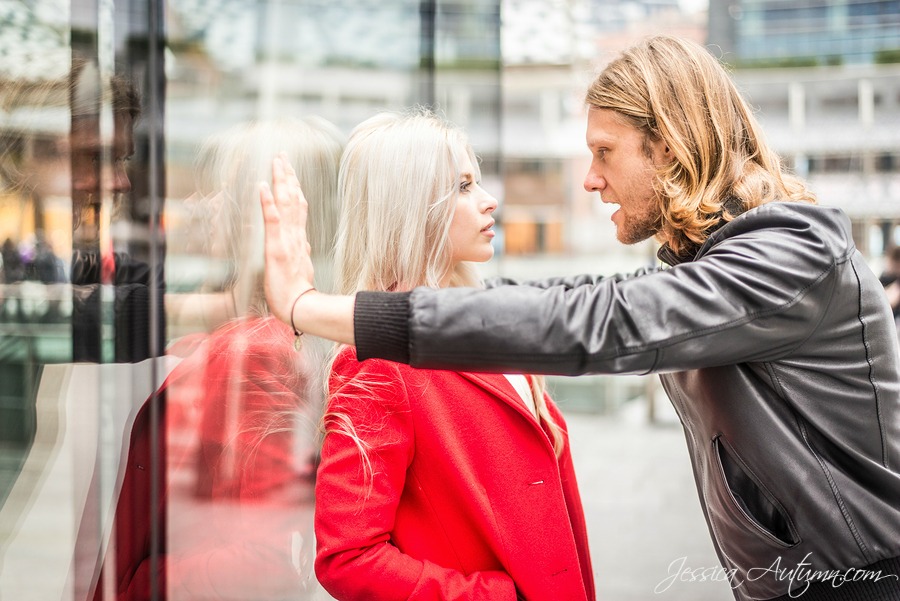 The problem with guys that hang out at the bar is that they usually don't have much aspiration in life and don't really take life very seriously. That my friends is what a boy looks like. A man understands that there is more to life than getting messed up every chance he gets.
Have no idea what a good man really looks like? Here are 10 surprising signs that a man will treat you right.
How?
Now before I get into where to meet a good man, I think we need to cover the how part. It can be so intimidating meeting a man (especially when you're used to meeting them with alcohol in your system). The worst thing you can do is practically throw yourself at them. Good guys don't like easy girls. I have many guy friends that tell me that if a girl sleeps with them really quick, they would never seriously date her.
And why should they? They see you as a girl who would just sleep with any random good-looking guy you recently met. Every man wants to feel special and that's a sure-fire way to ruin that. Hold out for the right guy and you won't be disappointed.
Try more subtle ways to catch their attention.
Like finding a common interest and sparking up a conversation. It will be easy to gauge their interest. He (hopefully) won't engage too much if he is taken and he won't try very hard to carry on the conversation if he's just not interested. Then you can go on about your day. No harm done. If he likes you, see where things go.
So what if you aren't bold enough to do that?
Not everyone is an extrovert and there's nothing wrong with that. In that case, make eye contact and smile at him. Let him know you aren't going to criticize him for trying to talk to you. Men are cautious these days and for good reason. There are so many crazy feminists that freak out and cry "sexist" when a man shows the slightest interest in them or are just plain rude.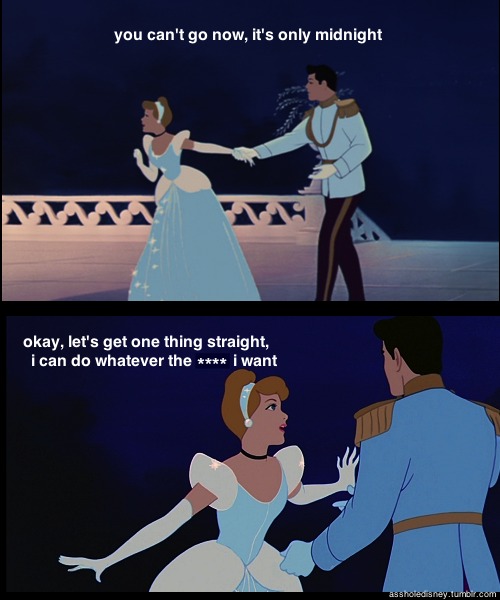 Where?
There are so many places you can meet a real man! You can meet the man of your dreams anytime and anywhere. Think about some things that you enjoy doing. Write them down if that helps you. Your ideal man will probably be interested in some of the same things as you, so naturally he would be hanging out at the same places.
I don't recommend going to any of these places with finding a man being your number one priority, though. Desperation is not attractive. Enjoy your life and men will notice. I've been single for about two and a half years and have too much respect for myself to just settle for another loser.
Here are some great places you can go to help you find a real man
1.Church or spiritual event. If you are a spiritual person, what better place to find a man than at church. No men in your church? That's fine. Go to a convention and there's always singles conventions going on.
2.The gym. A man that takes care of himself is hot. Worried that you are too heavy? Go and work on yourself. Your dedication will not go unnoticed by the guys in the gym. They will think if you can be that dedicated to yourself, you could also be dedicated to them. And you will look and feel better about yourself too. Win, win!
3.A coffee shop. Bring your laptop and get some stuff done at a local coffee shop. And don't forget to sit near that cute guy in the corner. A conversation is bound to come up.
4.Local health bar. Not every city has one of these, but you should definitely look into it. There's a place called the "Taphouse" where I live. They serve kombucha and other health drinks. I was so amazed by this place when I first walked in. It's like a bar with darts and music, among other fun stuff to do. But there's no alcohol. Everyone was just sitting at the bar socializing. Plus, the drinks are really good.
5.Seminar or convention. There is a convention or seminar for pretty much anything these days. You could go to Comic Con, a writers conference, gaming or technology convention, or a help improvement seminar.  There is usually a breakout session or two to go mingle.
6.Weddings. Love is in the air at weddings. I know an amazing couple that met at a wedding over twenty years ago and are still happily married today. Now, I wouldn't recommend becoming a wedding crasher or anything but if an invitation comes your way take it.
7.Volunteering. If you find a man who is interested in helping others, you have found a keeper! You can tell a lot about a person from how they treat people. There are so many opportunities to talk while you are volunteering. You could help out at the local homeless or animal shelter. They always need help.
8.Adult classes. There are so many classes you can take. Just Google "(class of choice) classes in (your city)". Some fun classes you could take are: cooking, fitness, pottery, dancing, theater, photography, or foreign language.
You could also take some classes on a college campus. Plenty of ambitious men in college of all ages. It can actually be cheaper to take a class like yoga or ballroom dance class on campus compared to a place in your community.
9.Parks or trails. You could go for a jog or walk around a park near you. Take your camera and just enjoy the scenery. Tons of guys go for a run in parks. Think they might be to busy to talk? Not if he's interested. He might just need a little walking break right at the exact moment he sees your beautiful face ?.
10.Dog parks or walk your dog. I actually met a really cute guy at the dog beach a while back. My dog started swimming out into the ocean and he offered to swim after her. How sweet is that? I declined his help (because I was miss I can do everything myself) and just yelled for my dog to come back to shore (which probably made me look a bit crazy). I look back now and I should have just let him do it. Guys love to be the hero.
And who doesn't want a guy that is a dog lover? You could also take your dog or a friends dog for a walk. Dogs are AMAZING conversation starters!
11.The beach. You can go work on your tan, get in some well-needed relaxation time, and meet your man all at the same time.
12.Bookstore. Smart men are so much better than stupid guys. Just chill and read a book for a bit. Then if you see a cutie pie come in go browse the shelves and make your way nonchalantly closer to him.
12.Festival/fair. You could check out your state fair, music or film festivals, or a seasonal festival.
13.Shooting range. If you like to shoot or would like to learn, go rent a gun at a local shooting range and shoot some targets. It's so attractive to see a man shooting a gun. Every woman wants a man who can protect her. And guys like girls that want to defend themselves and take the time to learn how.
You could easily ask him for pointers and watch the sparks fly! Again, guys love to help and feel manly so why not let him show off a bit?
14.Supermarket. We all have to buy food so you will for sure run into men at the grocery store. Plenty of things to find in common here. Maybe you both like birthday cake Oreos (my fav) so you could say something like "those are the best things ever invented". I'm sure he will agree with you and appreciate your good taste ?.
15.Local online groups. There is a Facebook page for everything. If you can't find anything in your area, I guarantee you will find a Facebook yard sale page nearby. Just ask people there about some things to do in the area. You will get plenty of great ideas for stuff you can do.
16.Meetup.com. This is awesome! You can search the many categories (i.e. outdoors, food & drink, social, etc.) on the site and find awesome meetups within the desired range your willing to travel. Then you can "join" the event and meet the people who signed up where ever the event is going to be held.
17.Join a book club. Like to read? Join a book club and meet other like-minded people. You might be surprised at how many good looking men love to read.
18.Local events. Google local events in your city to see what's going on. Sporting events, concerts, or the circus could be going on and there will be lots of people there to meet.
19.Theme park or water park. Rollar coasters and water rides are so fun! If you like them, there are lots of men that would love to find a woman who likes a little thrill in their life.
 20.Museum. There are so many museums all over the place that you could go to. Imagine finding a cultured man that appreciates art. Good men love art, boys are too focused on their little world to appreciate anything outside of themselves.
21.Work. No guys at your current job? Take a step out of the mundane and find a new job or just pick up a part time job.
You can also get some of your friends together and go places
22.Paintball range. Bring a group of your girlfriends to the paintball range and you will instantly become 10x hotter. Show the guys what you got and have some fun!
23.Haunted house. Guys love when girls grab onto them when their scared (safe scared, not get hurt scared). This is the perfect time to "accidentally" grab that hotties arm. He will think you're just the cutest woman ever and smile at you like a big dork.
24.Arcade. Go play some pinball or a racing game next to your crush and ask him if he wants to try an beat you. Everyone loves a little friendly competition.
25.Car show or race. Guys love cars. The faster and/or older the better. Make a day of it and see what you see.
26.Bowling alley. Weekends at the bowling alley will bring in lots of people. You could even go just to watch a tournament going on. There will be plenty of people packed into the alley and you can always bring up your favorite bowler and find out who they are rooting for.
27.Float trip. This is pretty much my favorite thing to do during the summer. Depending on where you go, you will see lots of people floating down the river. Everyone is in high spirits and ready to meet new people.
28.Your friends BBQ or you could host your own. Lots of times your friends will bring their friends and you never know who will show up. BBQs center around food and conversation so if he's interested you will know.
29.Go-Kart track. Go race the track and do some laps. If it's a busy day, you will see lots of guys there. Bet that guy you've had your eye on that you will beat him. He will like your spunkiness and take you up on your offer. Don't go easy on him!
30.Library. This is a great free way to meet a good man and enjoy some time to just chill.
31.If you have kids. It can feel slightly impossible to go anywhere without your little one so why not just bring them with you. There's nothing wrong with dating a man with a child. Plus if he's taking his kid to go do fun stuff you can tell he is family oriented. You can go to the
You can go to the play area in the mall, playgrounds, kid sporting events, and all kinds of kiddy places. I guarantee your kid will do something to cause you to interact with that hot dad.
Know of any other places that you can meet a real man? Let us know in the comments below!
You may also enjoy…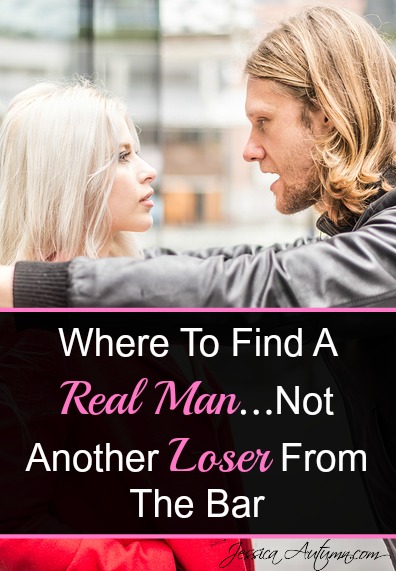 Love this post? Share it with your friends on Facebook.
This post may contain affiliate links. Products ordered through this link may result in a commission, which helps to keep the content on this site free.  The opinions expressed in this post are my own.  Any health advice that may be in this post has not been evaluated by the FDA. The products and methods recommended are not intended to diagnose, treat, cure or prevent any illness or disease, nor is it intended to replace proper medical help. Read my full disclosure policy here.
Free 60 Day Lazy Girl Health and Fitness Bootcamp
Want to discover my secret to going from lazy to dedicated and how you can do it too? Sign up now to take the challenge!