The hookup culture we live in teaches men and women that settling down is lame and we should all just "do what makes us happy". But what about when you have played the field for so long that you end up the lonely old lady? It happens all too often. I don't know about you, but I don't want to be the woman sitting alone at Dennys that everyone feels sorry for. My point is, stop looking for the boy you have to fix (and never will) and find a man that will treat you like a Queen. There's the trouble we run into, though. What does a good man actually look like? Here are 10 surprising signs that a man will treat you right.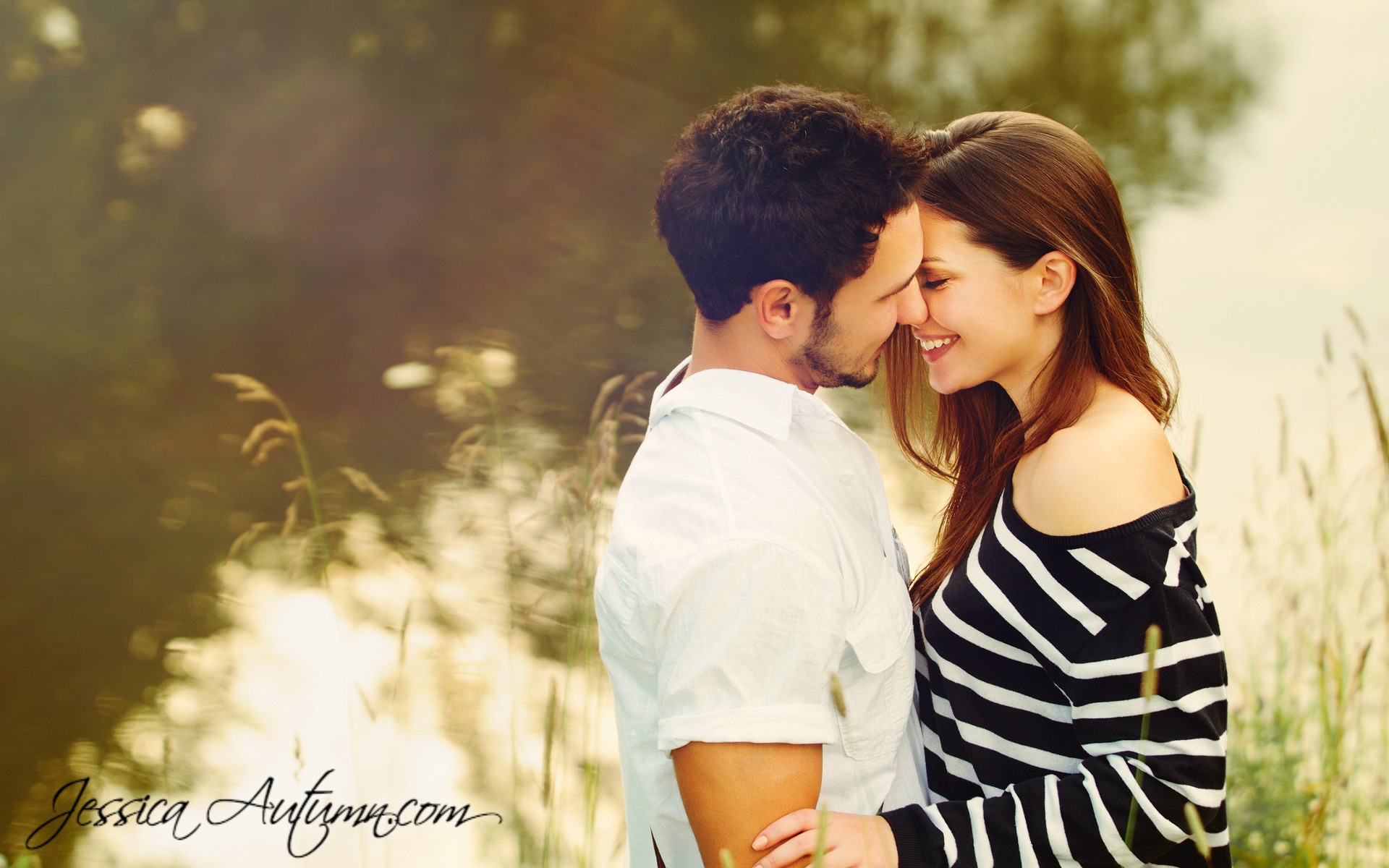 Don't overlook these things just because he's good looking or has some other good quality! My last relationship started off great. He was so sweet. He opened my car door and would do sweet little things for me all the time. But I ignored the red flags (like how he always played the victim and blamed others for his problems). He never did it in a mean way so I didn't think much of it. Sure enough, as the relationship progressed he could do no wrong. Everything was always my fault. After the year and a half relationship came to an end, he stole my car and my money among other crazy stuff I won't get into.
I've learned a lot from that terrible relationship that I am thankful for, though. I will never settle for less than I deserve and you shouldn't either. Good men are hard to find, but certainly not impossible. No man is perfect, but these characteristics are very basic. If the guy doesn't line up with these things, there's a 99.9% chance he will eventually break your heart and just waste your time. The years tend to fly by faster as we age. Up your standards and learn to turn the wrong ones away sooner than later.
1.Has a good relationship with his family
Yes, there are exceptions if his family is toxic to him. But he shouldn't be bashing them and still love them from a distance. It's better to find a man that truly values the people closest to him. It shows he will value you as well. Really pay attention to his relationship with his mother and/or sister(s). A man that is close with the women in his life respects women.
I've had multiple exes that talked pretty bad about their moms. They also had no idea how to treat me the way I wanted to be treated either.  A guy that will bash his family was never taught any respect and will bring you nothing but heartache.
2. Treats others with respect
When you go out to dinner, is he nice to the waiter? Does his body language show he thinks he's better than other people? People can never fully hide their true colors. Until he has earned your trust, DO NOT let your guard down! The majority of people you will ever meet will let you down, so weed through them as quickly as possible to get the keepers.
Find a man that treats everyone with kindness no matter who they are. It's only a matter of time before the newness wears off and he starts to treat you that way too.
3. Pays attention to the little things
There is nothing wrong with wanting a man that pays attention to the details. You need a man that's in tune with your feelings.  He should be able to notice if your uncomfortable and try to do what he can to change that. It's cute when men show they care and you will be so much happier than settling for a jerk that is too worried about himself to think about you. End that quick because he will not change.
4. Shares your values
The worst thing you can do is date a guy that shares different political, religious, or child rearing views as you. Yes, slightly differing opinions are always good but complete opposites don't attract. If you both are neutral or can agree to disagree that's great. But usually, that will start a fight at some point. I am a Christian and would never date a non-Christian. Obviously, Christians are supposed to help other people get saved and if he wants no part of that I'm going to be unhappy.
Any man with a good head on his shoulders would never want to date a woman that doesn't mostly agree with things that he finds important. Men are passionate about real life issues. Boys only care about the superficial aspects of life and will always care more about themselves than you.
5. Respects your alone time
No one likes an obsessive partner, but sometimes they mask their clinginess as just loving your company. We all enjoy being with our new love interests, but being with them all the time is unhealthy. We all need to continue living our lives and add our new partners in. Not let them take over completely. Make sure your guy has a life other than just you.
Anyone that submerges themselves in another person has some underlying issues. How do I know this? Because I've dated many guys like this and I used to be the person that ignored my friends so I could be with my boyfriend at every possible moment. It took a lot of soul-searching, but I've worked through my issues. I truly wasn't ready for a good relationship back then (which is why I've dated mostly losers as well).
6. Isn't afraid to talk about a future with you
It seems like the words "marriage" and "kids" are taboo in this day and age. If you want those things, then find someone that values those things too. No, I'm not saying start talking about either of those things on the first date. But pretty early on those topics should come up.
You need to find out where he stands. Is he scared of commitment? Where is he looking for your relationship to go? If the answer is who knows. That's just dumb. What is the point of dating unless you see a future together?
7. Puts you first (within reason)
It's so nice when your man sends you flowers and gives you nice massages. A man should want to show his woman that he adores her in every way he can.  Any guy that doesn't make you a top priority is a waste of time. Now, us women need to realize he has a life too. The biggest mistake I see women make is expecting too much from a man.
Relationships are give and take. Not just take, take, take. But if he would always rather hang with his buddies than spend time with you…RUN! You are worth so much more than to be some jerks plaything that he can have whenever he wants.
8. Doesn't play games
Ever had a guy not text back for days or never texts you first? Yea, me too. Find a man that is straight forward and is confident in himself not to playing childish games. Stupid things like posting pictures with his two best "girlfriends" is just plain rude and tacky. Nobody has time for all of that.
A man should never want you to feel like you can't trust him. A good guy will go out of his way to let you know he cares and not leave you wondering.
9. Talks about real issues
I hate superficial conversations! They are the worst. I used to think that's all that I could expect. But as I got older I've met so many people that I can share real ideas with. There's nothing better than having a really deep conversation with someone and sharing your inner most thoughts with them. A good man is a smart man. And smart men think about more things than just partying and snagging chicks.
Bring up something that you like (even if you feel silly) and see what he says. Does he laugh at you? Time to say goodbye! No one should ever make you feel dumb for what you enjoy. He should engage with you and if he has no idea what you're talking about he will ask you. We all have a lot to learn from each other and real men embrace that fact. Rather than thinking they are God's gift to this planet and that they know everything. That's so annoying.
10. His social media accounts match how he portrays himself to you
Does he post trashy stuff all the time to his Facebook? Odds are he's probably a trashy guy (just saying). There's nothing wrong with doing a little Facebook stalking when you're interested in someone. That's what it's there for right ?.
Just make sure you're cool with the type of guy he wants others to see him as. We all have our personal preferences. Personally, I wouldn't date a guy (no matter how nice he is in person) that posts porn to his Facebook page. Some things just need to stay private and that would totally embarrass me if my family adds him as a friend.
Bonus: If he has a child….
He should never choose you over them. Make time for you, yes. But ignore them because of you, no. And if he says his ex doesn't let him see his kids, be very leery. It's very possible that he's right, but maybe that's just his excuse for being a deadbeat. What's he doing to make sure he does see them? Don't get with a deadbeat dad! If you think he will be any different when you have a kid together you are kidding yourself. Only the worst kind of human being could be happy not being around their own flesh in blood. You don't need that in your life (trust me I know from experience).
Can you think of any other signs of a man that will treat you right? Let me know in the comments below.
You may also enjoy…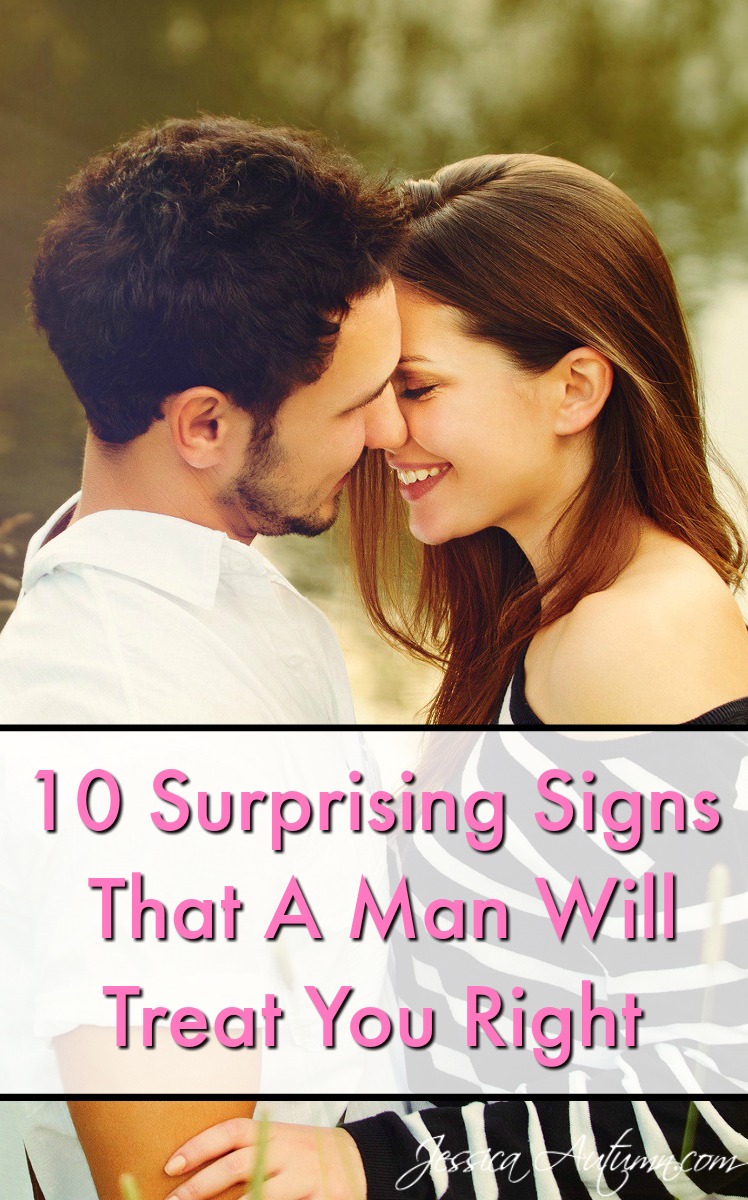 Love this article? Share it with your friends on Facebook.
This post may contain affiliate links. Products ordered through this link may result in a commission, which helps to keep the content on this site free.  The opinions expressed in this post are my own.  Any health advice that may be in this post has not been evaluated by the FDA. The products and methods recommended are not intended to diagnose, treat, cure or prevent any illness or disease, nor is it intended to replace proper medical help. Read my full disclosure policy here.
Free 60 Day Lazy Girl Health and Fitness Bootcamp
Want to discover my secret to going from lazy to dedicated and how you can do it too? Sign up now to take the challenge!