We all have dreams.  Some have all but given up on them.  But in the back of their minds, they have a dream.  We tend to feel depressed when we're not going after them.  I can't tell you how many times I have felt extremely miserable because I wasn't making moves to reach my full potential.  It's not a good feeling.  You can try to ignore it all you want. But guess how that will turn out? It will continue to nag at you for your entire life.  Then one day when you're old and reflecting on your life, you will feel so much regret.  It's never too late to work towards making you dreams a reality. There are two simple things that are stealing your dreams from you and luckily you have total control over them.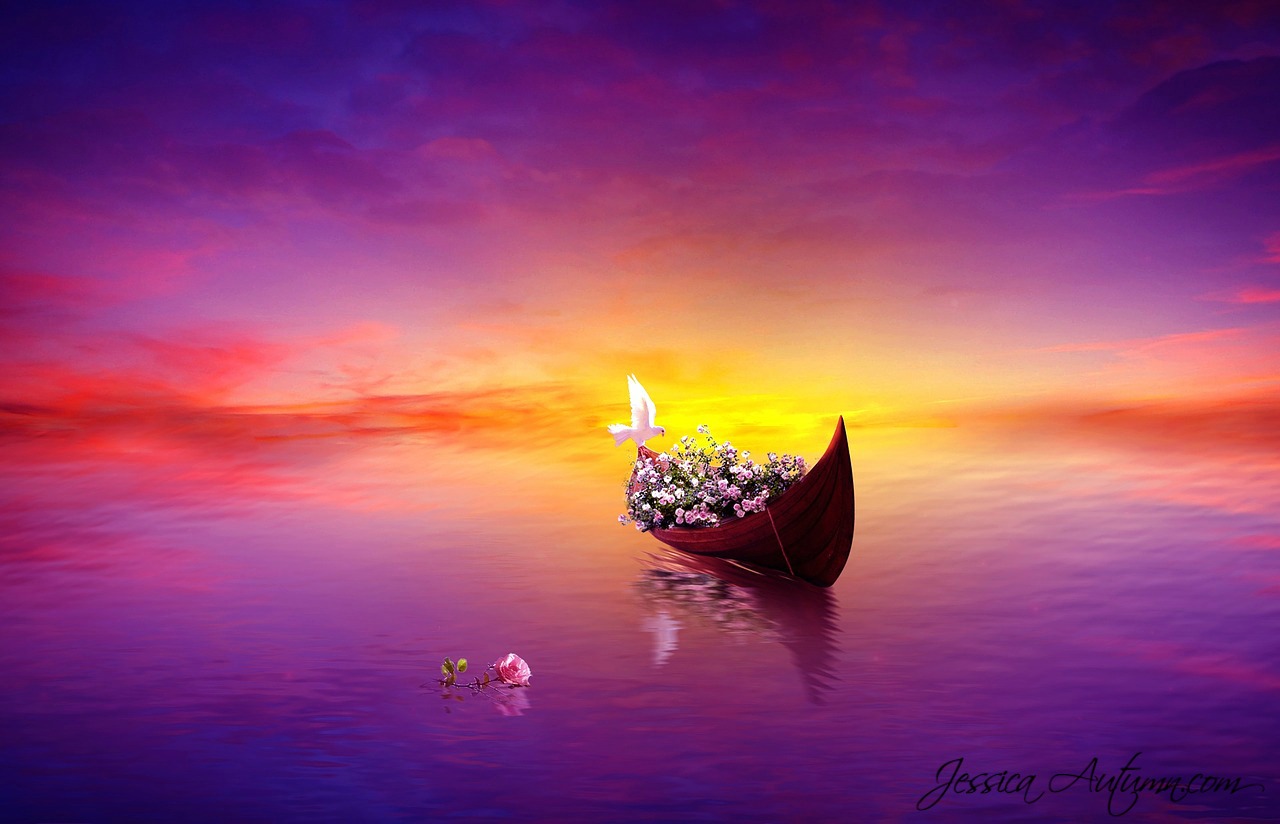 1.Distractions
This is a productivity killer!  Our world has so many distractions and they don't do us any favors.  Neil Postman wrote a great book called Entertaining Ourselves To Death that is right on the money.  We distract ourselves so much that we are rarely living in the real world!  I can't tell you how many times I have completely wasted hours watching silly YouTube videos.  We will never be successful if we do that every day.  It's as simple as that.
I know after a hard day at work, you feel like you just want to relax and watch some TV.  But do you really feel better after doing that? Yes, you get to escape reality for a while.  And It does feel nice in a way at the moment, but what happens when you turn it all off?  That nagging feeling comes back and hits you right in the face. I promise minimizing those distractions will pay off in the long run.  And that dream life of yours will feel better than any TV show could ever make you feel. And why do we let ourselves become distracted so often?
2.Self-doubt
You feel like you can't really have your dream life.  A part of you may say you can, but the bigger part is saying no way.  That fear stems from your lack of knowledge.  Successful people have always had to learn along the way. Let's use this blog as an example.  When I started out, I had no idea how to create a website. I had two choices.  Give up before I started or put in the hours learning how do everything. It took a while to put it together but I'm glad I didn't give up.  Whatever you want won't come easy.  But you can do it. And you will appreciate it that much more when you work hard for it.
Whatever it is you want to do, you will have to invest your time to find out what it's going to take for you to learn so you can get there.  Make a plan and start taking baby steps.  Baby steps are better than no steps.  The more you put in the work every single day, the more confident you will become.  You will start seeing the light a little more every day.  And yes, you will stumble some days and throw a tantrum over it (I do it more than I would like to admit).  Just pick yourself back up.  Maybe you want to lose weight or start a business.  Either way, you have to start sometime.  And when is better than now?  Your life will not change without you being present.
It's easy to keep putting things off until Monday or until next year, but we all know how that goes.  Monday and next year just fly by to the next.  I've wasted so much time doing that.  Just put in the work for a couple of months and your results will amaze you.  It may take you longer to get where you really want but you will be much closer than you were before you started.
That's how people make their dreams come true.  They wake up one day and decide, I've wasted too much time procrastinating and I have to make a change now! When will your now be?
Put the distractions aside for a while and learn what you need to get where you want to go.  Make a plan and out it into action.  I have seen people become successful that were not the brightest person out there. But you know what set them apart from the rest?  They put in the time and effort. They sacrificed instant gratification for the bigger payoff down the road.  We all want it now, now, now and don't want to wait for anything.
And that's exactly why you are not living the life you want.  And you never will if you don't learn how to delay gratification.  I know it's hard, especially in the society we live in.  It tells us we can have anything we want right this second.  Do you want to end up like everyone else?  Or do you want to choose the road less traveled and live the way you want?  It's up to you.
So how do you achieve your dreams?
You may not like this answer and that's fine.  Success isn't for everyone.  But hard work is the only thing that will give you the life you want.  Don't let these silly celebrities fool you.  You're not going to win the Powerball and strike it rich.  You're not going to have someone hand it to you on a silver platter.  The sooner you get that out of your head, the quicker you will be on your way to having the life you want.
I know I used to feel like I was going to hit it big one day soon, but I wasn't really doing anything to make it happen.  It came to a point where I had to make a choice.  I could believe the lie that I was going to stumble across a get rich quick scheme that would work or I could take my destiny into my own hands.  And for all my fellow believers that think God is going to bless you.  God doesn't bless lazy people.  He wants us to work hard.  "Lazy people want much but get little, but those who work hard will prosper" (Proverbs 13:4).
No one is holding you back, but yourself.  We are our own worst enemies.  There are some days that I get so down and just want to give up, but then what?  I just wasted my valuable time that I could have used to put me one step closer to getting where I want to go.  Imagine those years just continuing to pass you by and then ten years from now you might get it together.  That's too long!  I know it's cliché, but you really need to start making moves today.
If you found this helpful, sign up for my newsletter to receive a free copy of my E-book 25 Habits To Living Life To The Fullest. It is a great way to get you moving in the right direction and to making the most out of your life.
Related: 6 Easy Ways To Never Be Broke Again

Do you have a problem with distracting yourself?  Do you doubt yourself?  What's your plan to make the change that you need to? Let me know in the comments below.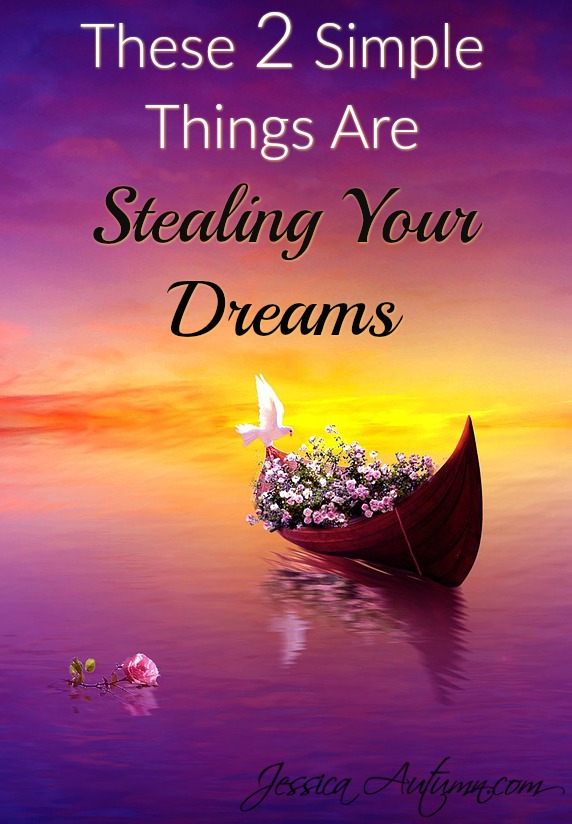 Love this article? Share it with your friends on Facebook.
This post may contain affiliate links. Products ordered through this link may result in a commission, which helps to keep the content on this site free. The opinions expressed in this post are my own. Any health advice that may be in this post has not been evaluated by the FDA. The products and methods recommended are not intended to diagnose, treat, cure or prevent any illness or disease, nor is it intended to replace proper medical help. Read my full disclosure policy here.
Free 60 Day Lazy Girl Health and Fitness Bootcamp
Want to discover my secret to going from lazy to dedicated and how you can do it too? Sign up now to take the challenge!