Many people are on the fence about blogging or plan to start a blog sometime in the future. There is nothing wrong with that. But don't let that be an excuse not to make any moves right now to help you once you actually decide to create your website. If you start doing the things on this list now, you will achieve success so much faster than if you don't (like making good money within the first couple months, instead of 6 months to a year down the road). Plus, after you start doing these things now, you will be way more motivated and confident to start your blog when the time is right. Here are 10 simple things aspiring bloggers can do now for future success.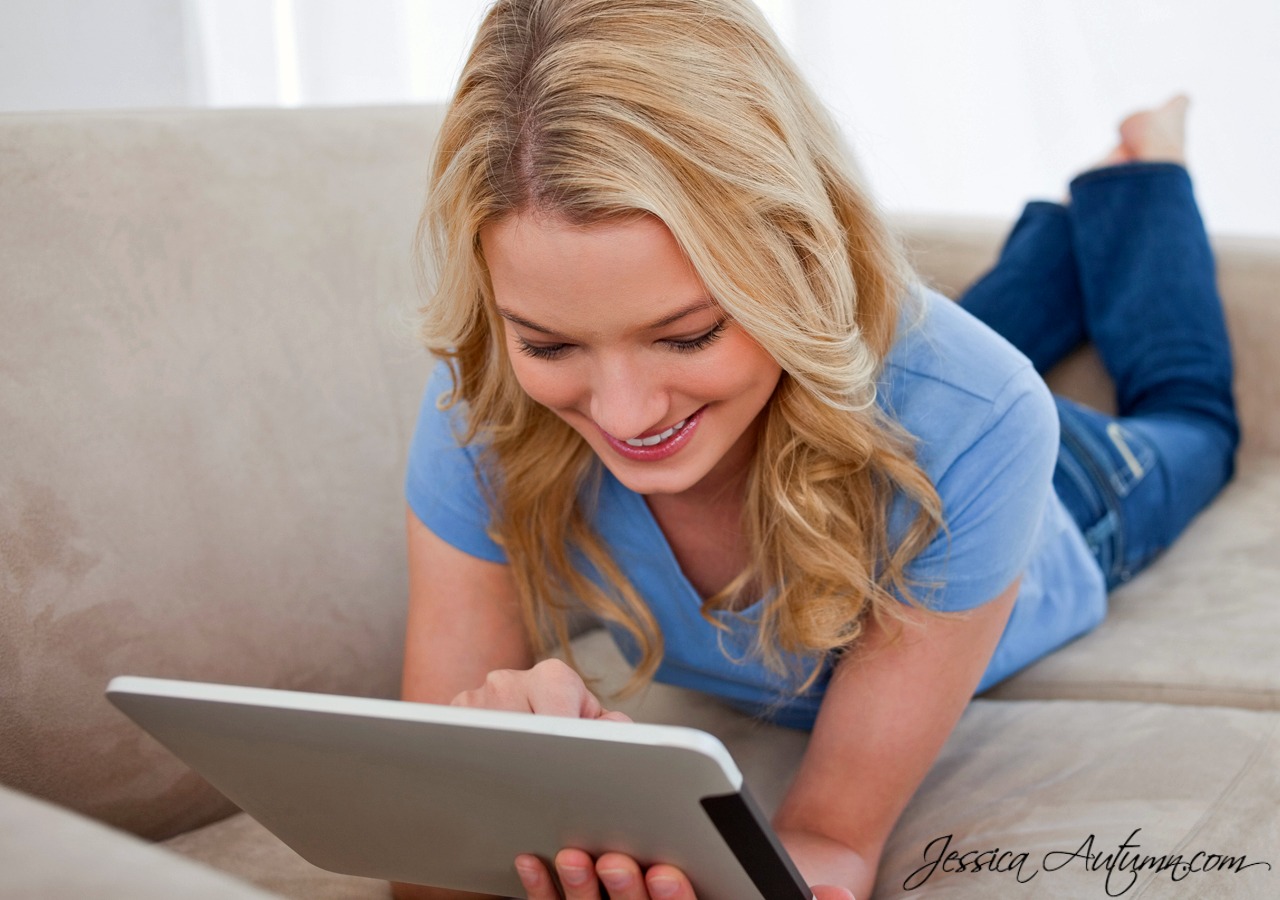 1.Grow your Pinterest account
Pinterest is a blogger's dream. I get the vast majority of my traffic from Pinterest, so needless to say I put most of my focus into growing Pinterest over my other social media platforms. I spent a couple of months before going live with my blog writing posts and perfecting my website (and just getting over my fear of failing). Unfortunately, I did not focus on my Pinterest account at all during that time.
If I could go back and change one thing, it would be to work on that. You can't grow your following on Pinterest overnight. It takes some time, but the payoff is huge. I have a fairly small following and I am still getting tons of traffic, but obviously the more followers the better. Just pin 30+ pins a day (scheduling throughout the day is best) and start following other blogger's followers (like 30-100 a day). It took a while for me to see the point in following more people, but you get a lot more exposure than if you don't.
And start joining as many group boards as you can with a good number of followers. I credit my traffic mostly to sharing my pins on group boards. You can already start pinning content to these boards and your following will grow much faster than just pinning to your own boards. Get your followers to 1000 as quickly as possible. You will be accepted into better group boards and more people will want to follow you. Your own boards should reflect the topics you plan to write about on your blog and also popular Pinterest topics (i.e. food, DIY, beauty, etc.)
Once you go live with your blog, you will easily get hundreds (quite possibly thousands) of page views a day since you already built up your Pinterest account. DON'T HESITATE TO START THIS! You will only regret it later and it really doesn't take much time every day to do.
2.Build other social media platforms
First, you need to decide what other platforms you want to use. Facebook and Twitter are extremely popular but don't forget about other important platforms. Growing a Stumbleupon, Reddit, or Digg account could be extremely helpful to you in the future if you find a good strategy now. Like any other social media platform, the more followers you have the more that platform will show your stuff to members of that site.
All platforms have the potential of making your blog posts go viral. Viral traffic is what you will need to take your blog to the next level. I still recommend focusing mostly on Pinterest, but devoting a little time a day to one or all of these other platforms will only help you once you starting promoting your own blog posts.
3.Write blog posts
You need to get used to writing blog posts consistently. You will get better as time goes on, but it takes some practice. Having at least 20 posts once your blog goes live is extremely important. Imagine following someone that promotes the same post every day. That's annoying and many Pinterest group boards have rules against it.
I never promote a post of mine more than every five days per Pinterest group board (and that's just for fast moving group boards). It's best to have multiple posts to promote. The goal is to be able to promote as many posts as possible per day, while not going overboard on certain posts.
4.Research
Obviously, you're here so your on the right track with doing your research. Congrats! The more research that you do now, the less you will have to do while you're actually blogging. Learn as much as you can about creating a website, SEO, promotion strategies, monetization, newsletters, pinnable images, getting better at writing, etc.
I won't act like blogging is easy because it's far from it.  If it was everyone would be a blogger. Starting a blog (that you want to become successful monetarily) is essentially starting your own business. There are so many areas that you are going to have to master in the blogging world if you ever want to have it replace your current income and/ or eventually surpass it.
Every day try to make a point to learn something new that's going to help you reach your blogging goals. There is so much to learn, but if you want to be a blogger you will have to start sometime. You will never be a big time blogger without learning all the areas I mentioned and more. Simple as that, but just remember it's certainly possible. I don't claim to be highly successful, but I have learned a lot since I started blogging and embrace the fact that I have so much more to learn. That's the beauty of being an entrepreneur.
5. Study established bloggers
This is one of the best ways to grow your own blog. Find a couple successful bloggers in your niche and watch what they are doing. How often do they put out new blog posts? What attracts you to them and how can you model (not copy) that? What blog posts do their readers tend to share more often (checking their Pinterest repins will help you figure that out)? There is nothing wrong with seeing what kind of content readers like most and making your own unique version for your own readers.
Another great thing you can do is sign-up for their newsletters. Do this for two reasons. First, you can see how often they send out newsletters and what kind of things that they write about. Second, is that they will probably be sending you great content to help you learn some of their inside tips and tricks just for their subscribers. I learn a lot from other bloggers through their newsletters. Recently, I was chosen out of hundreds of thousands of other subscribers to get a free copy of one particular blogger's ebook to do a review on (I still feel pretty special about that).
6.Build relationships with other bloggers
Joining blogger's newsletters is also a great way to build relationships. I have had great conversations with other bloggers just by sending a short reply. Building relationships with other bloggers can sound scary, but it's really not too bad and it benefits everyone involved. The blogging community is great because most people enjoy helping others, which makes sense when you think about it. That's what bloggers do, help people.
Even if your not a blogger yet, you can do this. There are so many ways to form relationships. You can join Facebook communities for bloggers. There are certain times where everyone shares their blog posts with each other and you can ask for advice right on the newsfeed. You can also comment on other blogger's posts and join link parties. The link parties are more for when you have your blog, but you can still learn about them now.
7.Plan your blog's design and layout
This is actually really fun. I recommend looking at multiple blogs and see what you like and don't like about them. How does their navigation work and how would that work for you? What design would reflect your ideal website? These are great things to figure out now so later on you can just get it done.
I had someone create my banner off of Fiverr and decided I liked the flower theme. So I decided to use a pink flower as my logo/favicon. You can do whatever you want. It's your site so have fun with it. But at the same time make is aesthetically pleasing to your readers if you want them to come back.
You can find step by step instructions to starting a blog here. There is also a quick 4-minute setup tutorial to help get you started.
8.Save money for your website
If you just want to start a blog for fun, there are many free options. But if you are looking to make money from your blog, I highly suggest going through a good hosting company. There are so many reasons not to go with a free site. Your options for customization will be limited, your site will run slower, and you can't add affiliate links or advertisements to a free site (so you can't make any money). Here is a great article by WPBeginner explaining 36 Reasons Why Having A "Free Website" Is A Bad Idea.
Like I said earlier, having a blog is like having a business. You will have to invest if you want to be successful. There are so many scams out there so do your research before wasting your money on them. That will only set you back and could ultimately make you give up on blogging. I go through Bluehost web hosting and have had a really great experience with them. Their customer service is phenomenal and you can't beat $3.45 a month to have your own business.
You can take a look at my Blogging Recommendations page and get an idea of the services that I use. They are all legit and I am happy I decided to go with them.
I hope you use this advice and get a jump start on living your dreams. Better sooner than later (or never). None of these tasks on this list will waste your time and you will be so glad you did them once you decide to get your website up and running. I wish you the best of luck!
Do you know of any other great things that aspiring bloggers can do now for future success? Let me know in the comments below.
You may also enjoy…
Love this article? Share it with your friends on Facebook.
This post may contain affiliate links. Products ordered through this link may result in a commission, which helps to keep the content on this site free.  The opinions expressed in this post are my own.  Any health advice that may be in this post has not been evaluated by the FDA. The products and methods recommended are not intended to diagnose, treat, cure or prevent any illness or disease, nor is it intended to replace proper medical help. Read my full disclosure policy here.
HOW TO START A BLOG FREE 7 DAY EMAIL COURSE
Do you want to find out if blogging is right for you? In this free course, I'm going to show you everything you need to know about starting a blog and making money. Join now and also get my Pinterest checklist to help grow your blog fast!