The saying "time heals all wounds" is only as true as you let it be.  Time can go by and you can heal or time can go by and you could just become bitter.  If you recently broke up, it probably feels like you can hardly make it another day without your ex and that is completely normal. You have experienced a tragedy to some degree so of course, you are going to be upset. Suffering is a natural part of life and there is no escaping it I am afraid, but that doesn't mean that we can't ease our suffering as much as we can. I am going to show you how to get over your ex for good. It will take some time, but I promise you that you will get past this and be better than you ever were before.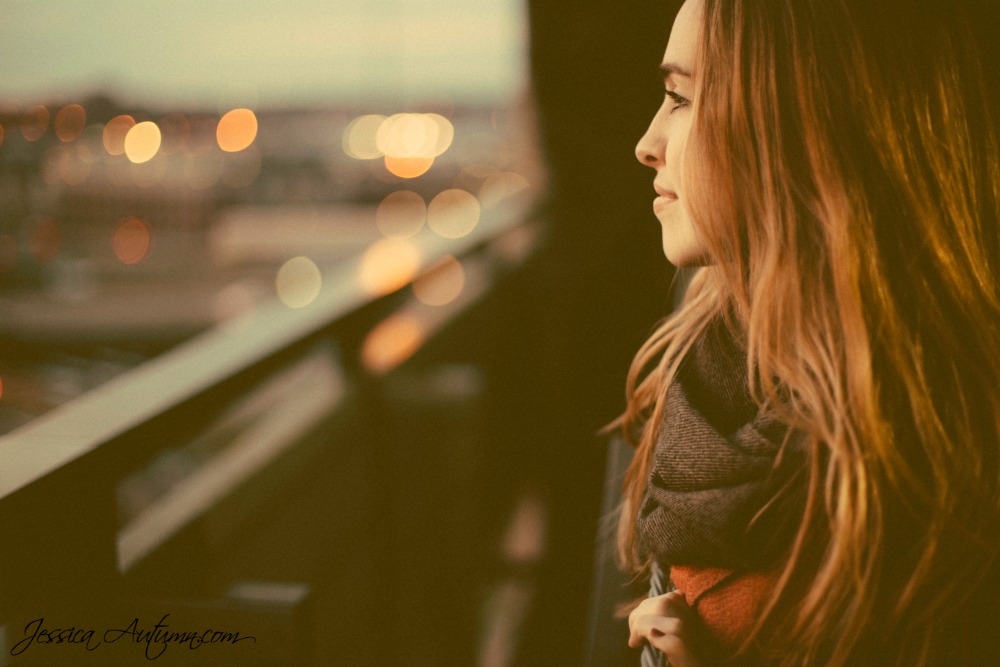 You may feel embarrassed for caring so much about this person and just want these feelings to go away. I'll tell you, though; there is no healthy way for these feelings to go away overnight. Maybe it's already been a while since you broke up and you just don't understand why you aren't over your ex yet. Maybe you have friends that make you feel silly for still hurting over this person. There is no magic number of weeks, months, or even years that say when you should be completely over your ex. Yes, there are people that are still not over their ex years later. Maybe this is you. Don't feel bad if it is. You are in the right place.
I was where you are two years ago. It was the worst time of my entire life by far.  My ex and I had a very dramatic breakup.  He took off out of state and stole my dog, my money, and my car.  That's the short version of it all. Well, I found out a week later I was pregnant.  Great timing, right? I called to tell him and he said he figured I was.  Jerk. He said he wanted to come back and be a family.  I was willing to take him back like an idiot, but he kept stringing me along.  I heard he was talking to other girls and he would lie when I confronted him.  It was so stressful trying to play detective.
Finally, I had enough and quit talking to him about a month later.  I wanted so desperately for him to come back, though.  It felt horrible going to doctors appointments alone and getting weird looks for being a single pregnant woman. I eventually realized I didn't miss him. I just didn't want to be alone. I learned so much about myself from the pain I went through and can truly say I am a better person because of it.
The best thing you can do is use this time to work on you and go after your dreams. Won't that feel good? You see them a couple years down the road and you have gotten better since your time together and they probably will be the same old person you knew. I haven't seen him since he left but heard recently he has two warrants out for his arrest.  I'm trying to be humble, so let's just say I don't feel bad for him. Tragedy can spark the best changes in us. Embrace it and use it to your advantage. Write a song or a book, start a blog on your experiences, paint beautiful pictures, or do something you love.  I used to love writing stories but gave up on it years ago.  I would have never started this blog if it weren't for that awful breakup.  
Inspiration is all around us and sometimes it takes us being depressed for a while to change and become who we are meant to be. The majority of famous artists of every kind have gone through similar situations to what you are going through now. The people that have been through hard times are the biggest contributors to our world. You can be one of them!
Here is how you can successfully get over your ex:
1.Delete them from everything!
Facebook, Twitter, change your number, and whatever else you can think of. Even if they aren't trying to reach you now. They probably will down the line.  You may have people say you shouldn't delete him or her from social media to make you seem like you don't care or for whatever reason. Don't play head games because it will only hurt you more. I know it's tempting, but you really don't want to look desperate because it will only make you FEEL even more desperate. Seriously, seeing them posting pictures with their new partner and then you posting stuff to try to get them back is a waste of time. You need to worry about yourself right now. Hold your head up high and fake it until you make it.  No joke it works and will do wonders for your self-confidence.
2.No contact
I said one month at first, which I did and then I broke it. I just couldn't take it anymore. It only hurt me more once I contacted him, though. Then I had to start all over again. Don't feel stupid if your ex is on your mind a lot. It is normal. You were in love with that person and probably still are to some extent. Time will heal your wounds if you let it. Set the time limit for two months. This may seem like forever, but it really isn't that long at all. After two months, it will be easier to just keep going.
3.Keep yourself busy
Go out with your friends and family. Try not to talk about your ex after the first couple weeks. The less you talk about them, the less you will think about them. It may take a while, but you will see as the days go by that you think about them less and less. If you don't have a lot of friends and family or maybe you are just more of an introvert, go do things by yourself. Take some classes to improve yourself, go to college, join the military, or whatever you are interested in just go for it.  I am a big introvert and it took me a while to like that about myself.  Our society always likes to push us into being more outgoing, but we are all different and that's a good thing.
4.When you feel like you can't take it anymore
Talk to a friend about it. Have someone that will hold you accountable. Or remind yourself that if you contact them, they could definitely ignore you and then you will feel worse and just have to start over. You can't make someone love you. Do you really want your ex to see their phone ring again and think wow can't they just move on already? Or yea I got them whipped? This was reason enough for me not to contact him. I didn't want to give him the satisfaction of knowing I missed him.  Nothing worthwhile is easy.  Contacting them is easy, but won't pay off in the long run.
5.Evaluate that relationship
Just think it over (not over and over, that will just drive you nuts) and just see what the problem was. Learn from it.  Take them off of the pedestal that you have put them on! My ex was abusive among other things, but I was blinded by that after we broke up.  Also, look at yourself. Were you mean or did you nag them all the time?  Don't play the victim.  We can never improve if we can't admit our faults.  My ex and I were toxic to each other and that relationship went on way longer than it should have.  I don't put all the blame on him.
6.Don't get a rebound!
Oh, how it would just be so nice to be distracted with someone new and shove it in your ex's face. Wrong. This may feel good for the moment, but what about when your rebound becomes the next person your crying over? Take some time away from the dating game! I promise a partner is not the most important thing in the world. What sounds better? More failed relationships for the rest of your life or taking some time away to become a better person?
When you become better, you will attract better. And becoming better takes time. I have been single for almost two years by choice and I have never been happier.  I was too busy with my relationship drama before to realize that me not being able to be single for more than a couple of weeks was because I had some underlying issues that I needed to work out. Subscribe to my newsletter to receive a free copy of my eBook 25 Habits To Living Life To The Fullest! It is full of great ways to improve yourself.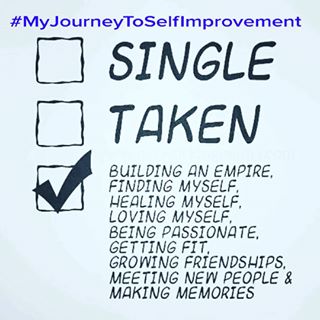 7.Remember that it is normal to mourn
You lost someone you loved and it's similar to the same feeling you get when someone you love dies. Yes, work on getting over it. No one wants to be sad forever. There are too many things to enjoy in this world for that, but if it takes a year or even two to completely be over them so be it.
It took me about ten months to quit thinking about him and crying every day. And another four months or so to be completely over him after a two-year relationship. I felt dumb for not being over him sooner at the time, but that time changed me for the better. People shy away from depression, which is understandable, but it is a part of life. What doesn't kill you will most definitely make you stronger. Stronger than you have ever been before.  I am not the person I want to be, but thank God I am not the person that I was!  My mind is very clear now and I won't settle for less than what I deserve in a man.
8.You will move on
Eventually, you will move on. If you are the type of person that feels like you can't be single, you need to look closer at the reason why and learn to move past it. There is some reason why you feel so insecure that you can't be alone. I had daddy issues.  He wasn't very loving so I grew up to be desperate for affection.  Events in our past really do shape who we are, but we can change and everyone needs to change throughout their lives. You should not be the same exact person in five or ten years. We were made to grow and become better versions of ourselves.
There is someone amazing out there for you that will treat you like their Queen or King, but you need to be ready for them when they come along. If you're busy blowing up your ex's phone, don't expect to find your soul mate. Get yourself together, take all the time you need, and that special person will come along when you least expect it.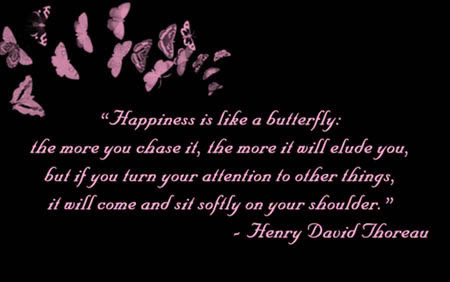 When did forcing something to happen ever work out for you? You have your whole life ahead of you. Don't end up being that lonely old person who wasted their life with failed relationship after failed relationship.
After you get through this, you will be glowing with confidence. It will look great on you. You don't have to settle, you will be able to find the perfect person just for you. Don't give up!
I didn't get through it alone.  God gave me the strength I needed.  If you liked this post, you may also like 8 Things To Do While Waiting On Your God Given Spouse.
What stage are you going through right now? Leave a comment below. I would love to hear from you.
You may also enjoy…

Love this article? Share it with your friends on Facebook.
This post may contain affiliate links. Products ordered through this link may result in a commission, which helps to keep the content on this site free.  The opinions expressed in this post are my own.  Any health advice that may be in this post has not been evaluated by the FDA. The products and methods recommended are not intended to diagnose, treat, cure or prevent any illness or disease, nor is it intended to replace proper medical help. Read my full disclosure policy here.
Free 60 Day Lazy Girl Health and Fitness Bootcamp
Want to discover my secret to going from lazy to dedicated and how you can do it too? Sign up now to take the challenge!