Here are the products, tools, and services that I use on a regular basis. These are recommendations I give to all of my blog followers and they can help you in your journey to making money online. I don't claim to know all the programs out there, but these work great for me. I will update this list of blogging resources when I try new things and feel they would be of use to you.
Hosting
Bluehost – A good website hosting company is a must. I really like Bluehost because their great customer service and low pricing. You get a free WordPress.org account when you go through Bluehost. I have yet to come across any high-profile bloggers that use another hosting company.
Design
If you are new you probably have no idea what parent and child themes are (I was so confused by this), so I recommend reading this article.
I really love the parent and child theme system and Genesis by Studiopress is the best framework that you can get. If you are not planning on blogging for profit, there are a lot of great free options.  But if you want to make money, Genesis' will help you do that. They also sell child themes on their website.
Restored 316 Designs – I chose not to buy a child theme from Studiopress.  You have to be careful where you get your child theme from, so you don't just buy from some scammer. Lauren from Restored 316 Designs has so many beautiful child themes and has a great team that will help you if you run into any problems. She also has a great Facebook support group.
All of her themes are mobile responsive as well, which you must have! There is no better way to lose traffic than for them to have to zoom in to read on their phones. 80% of my traffic comes from mobile devices.
Banner – You could easily make your own banner, but I chose not to. Fiverr is great for all kinds of services. Plus, they have much more experience. I went through gigblast and am very happy with my banner and it only cost me $5.
Favicon/logo – Any big time website has a unique favicon.  Facebook has a big "F", Google has a "G", I have a pink flower. I gave experts_ on Fiverr an idea of what I wanted and they created what I am using now.
Plug-Ins
Commentluv Premium – There are all kinds of comment systems out there, but this paid plugin is so awesome. It allows your readers to link back to their own websites, so that gives them an incentive to comment on your posts.
I know personally when I visit someone's website, I will leave a comment for sure when I can link back to my site. The more links you have on good websites, the better your website will rank on Alexa. It also has a great spam filter.
Vaultpress – Imagine someone hacking into your website and deleting everything! Scary thought after you put in hundreds or even thousands of hours into it! A good backup system is so important. I love Vaultpress because they backup my website daily. If anything crazy happens, I can just head over to their website and retrieve all of my files and have my site up and running again in minutes. Peace of mind is worth well over the $9 a month they charge for their service.
Google Analytics – The rest of the plugins mentioned are free. Google analytics is the best way to keep track of how many views you are getting. It's best to keep track of your traffic from day 1.
Jetpack – Jetpack has lots of great features, but I mainly only use it for traffic stats. This shows where people are coming from and what links they click on while they are on your site. Very helpful.
Po.st – Social sharing buttons are vital to the growth of your website. The "P" option at the top of this page gives readers the option to share my posts pretty much anywhere they want. The easier a post is to share, the more people will share it.
Media File Renamer – Saving your images with the title of the post is important for SEO. I like to use this plugin when I forget to do that and in the beginning, I had no idea so I had a lot of media files to rename.
Pinterest Pin It Button – Pinterest is great for bloggers (90% of my traffic comes from Pinterest). Putting a "Pin It" hover button is a good reminder to your readers that they can Pin your post for later and for their followers to enjoy.
PopupAlly – Newsletters are great for building relationships with your readers and to keep them coming back to your site. The newsletter box at the bottom of this post runs off on this plugin. You can also set it to actually pop up on your website.
Quick Adsense – Most people have no idea to insert code manually. This plugin is great for when you want to insert ads on your site. It's easy to choose where you want the ads to display with this plugin.
Yoast SEO – I use Yoast SEO before I publish every single post of mine. It helps you to optimize your SEO so the search engines can find your posts easier.  I don't get much traffic from search engines (yet), but I guarantee I wouldn't have any if it weren't for this plugin.
WP Super Cache – This helps to cache all of your posts and pages. Your site will run faster. If your site is running slow (even just a couple of seconds), you will lose readers.
WP Smush  – Large images will make your website run slower. You can edit photos and make them smaller before you add them to your site. But this plugin is great if you have already uploaded a lot of photos and don't want to go through the extra work of resizing all of them individually.
Training & Books
Pinterest Power – This FREE 5-day course by Summer from LadyBossLeague is so helpful. You want to take this course! I had already done a ton of research on using Pinterest for getting traffic and still learned a lot from taking this course.
Pinterest Strategy Guide – Rosemarie from the Busy Budgeter is a great blogger and her guide helped me take my Pinterest game to a new level. If you're on Pinterest, but not using Boardbooster, you're missing out on lots of traffic. Her strategy shows you exactly how to use Boardbooster.
I saw results automatically and it has helped me to automate most of my pins (which means less time on Pinterest).
Making Sense of Affiliate Marketing Course– Michelle from Making Sense of Cents is another top blogger and makes over $50k a month just from affiliate marketing. This course is amazing if you want to learn how to rock affiliate marketing plus it includes Rosemarie's Pinterest Strategy Guide.
This course covers everything about affiliate marketing. She is so right when she says just slapping a link on your posts is not enough. Since I have taken this course I have seen a major increase in my affiliate income. Plus, Michelle goes over how to increase your pageviews and offers an affilate program for referring the course (*hint, hint ? ). I could seriously go on all day about this course, but one last amazing thing. You also get acess to an exclusive Facebook group where everyone (including Michelle) helps eachother out and a secret tribe on Tailwind where members help each other by pinning eachothers content to their Pinterest pages.
How To Blog For Profit: Without Selling Your Soul – You can get Ruth's book on Kindle or paperback. There is such great information in this book and she really goes in-depth on everything it takes to be a big-time blogger. I actually plan on reading it again in the future as a refresher. There was no filler content and everything was good stuff that will actually help you.
eBooks by Sarah Titus – Sarah is my favorite blogger and she actually inspired me to become a blogger a while back. I have read all of her eBooks on blogging. I really love how they are all under $4.99 (most $2.99). They are all fairly short and straight to the point, which is exactly what I like.
Images
PicMonkey – I use PicMonkey to create all of my pinnable images. They have a great free version that I used for a long time, but the paid version has some great upgrades that I like.
*Here is a great list of free stock photos that I use to find my images. There are many paid companies as well that you could go through.
Canon Rebel T5i Camera – Images can make or break your website. Stock images are great, but if you are doing food posts and DIY's you will need a good camera. I never thought I would buy an expensive camera, but it didn't take long to realize that if I wanted to be a successful blogger I would have to invest in my business.
I love how even a newbie can use this camera and still have amazing pictures. I'm still learning and can't wait to see what my future photos will look like with this wonderful camera.
50mm lens – This lens is great for taking pictures of smaller items and closeups. The kit lens is great with the Rebel T5i, but there is a huge difference in the quality of your closeups.
Newsletter
Madmimi – I tried Mailchimp, but it was a little too confusing for me. Madmimi is very simple and works great with the PopupAlly plugin. It's free to use for your first 100 subscribers.
You may also enjoy…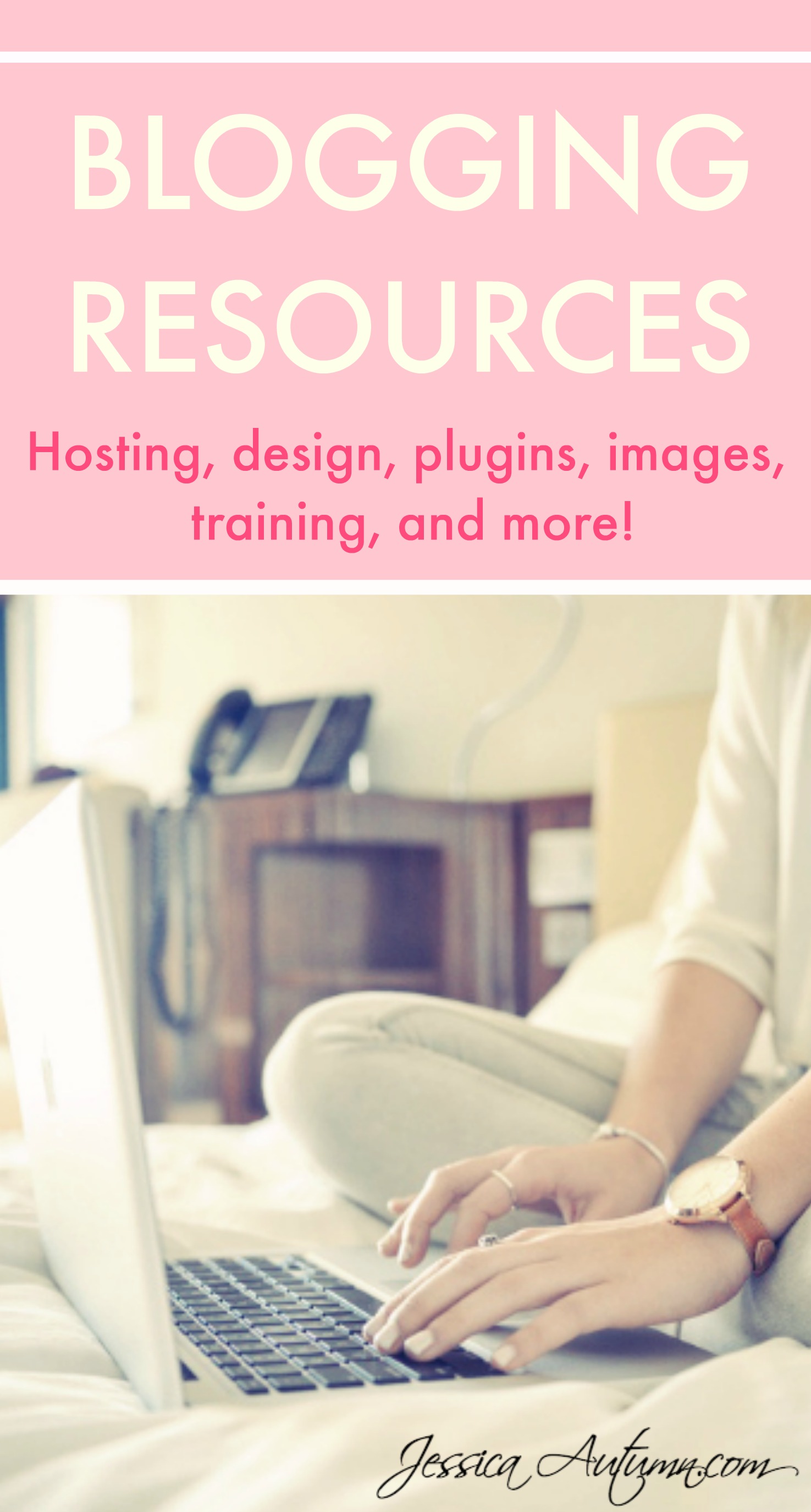 Love this article? Share it with your friends on Facebook.
This post may contain affiliate links. Products ordered through this link may result in a commission, which helps to keep the content on this site free.  The opinions expressed in this post are my own.  Any health advice that may be in this post has not been evaluated by the FDA. The products and methods recommended are not intended to diagnose, treat, cure or prevent any illness or disease, nor is it intended to replace proper medical help. Read my full disclosure policy here.
HOW TO START A BLOG FREE 7 DAY EMAIL COURSE
Do you want to find out if blogging is right for you? In this free course, I'm going to show you everything you need to know about starting a blog and making money. Join now and also get my Pinterest checklist to help grow your blog fast!